Cheap Flight To Nagoya
The fourth most populated area in Japan with over 2.24 million residents, Nagoya remains one of the country's most prominent cities and has continued to grow in reputation since being rebuilt after World War II. Home to a series of neck-craning skyscrapers and marvellous modern architecture, this busy Japanese city is modern in appearance but rich in cultural history. As one of the biggest and most advanced centres for manufacturing in the entire world, Nagoya has a reputation for having two eyes set firmly on the future, but there is plenty of evidence to suggest it remains equally keen to hold on to Japanese traditions despite an insatiable hunger for progression.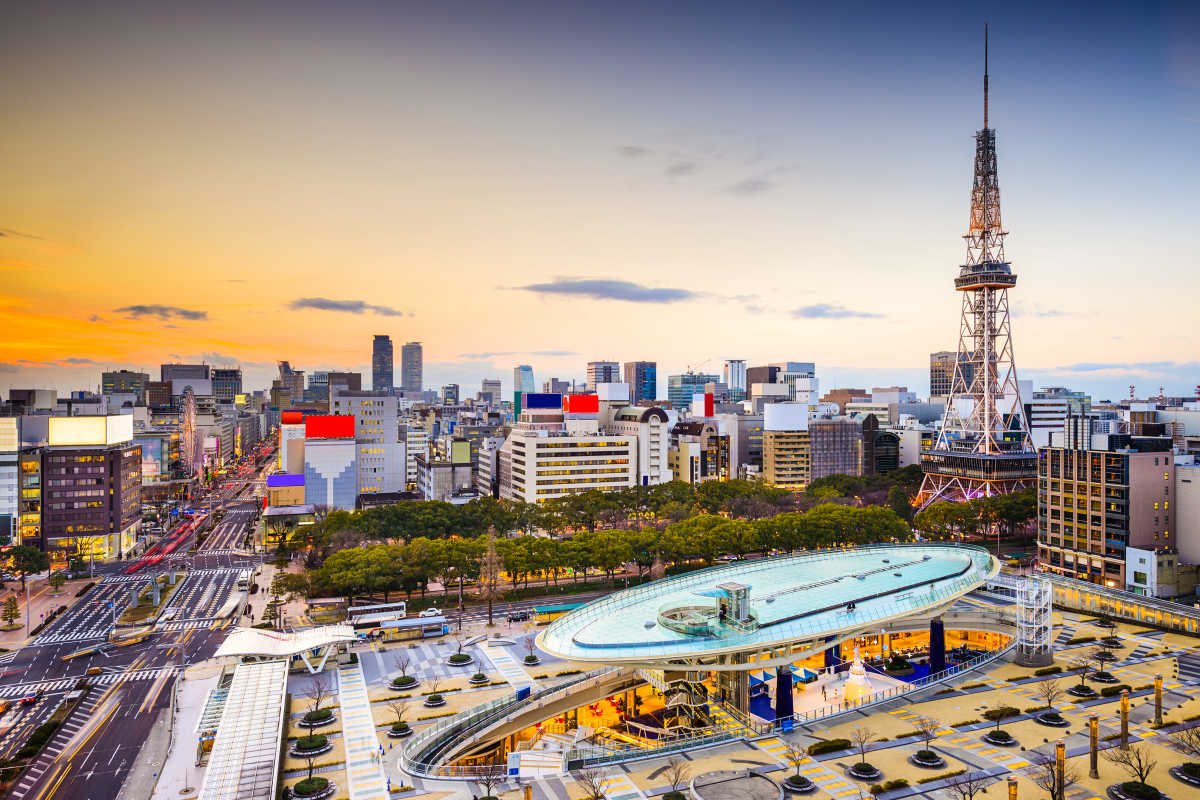 Nagoya cityscape
Nagoya travel information:
Estimated Flight Distance: 2660km
Estimated Flight Duration: 4hrs
Major Airlines: Direct flights operated by Japan Airlines, All Nippon Airways; China Eastern Airlines, China Airlines, Asiana Airlines, Korean Air, Air China, etc also offer one-stop flights.
Nearby Airport(s): Departure from Hong Kong International Airport (HKG) / Arrival at Chubu Centrair International Airport (NGO)
Local Attractions: Atsuta Shrine, Ōsu (shopping), Ōsu Kannon, Tokugawa Art Museum, Higashiyama Zoo and Botanical Gardens, Hisaya Ōdori Park, among others.